Slots Winners & Reviews: Slots 2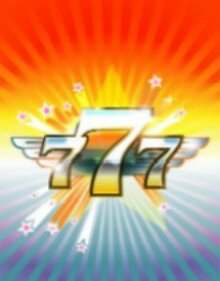 Slots Winners and Slots Reviews is the focus of this Slots 2 Program.
Gambling Teachers has published over 300 Slots Winners' Stories and more than 200 Slots Reviews.
Big Hit
Winners of over $5million are reported separately.
Slot Reviews are displayed here by Slot Game Title to easily scan for favorites.
GT also reports Online Winners and Online Slots Reviews.
With lots o' slots information, we believe that a separate area at Gambling Teachers will benefit visiting slot machine players.
For easy navigation and selection, GT provides contents and/or previews for each monthly report.

There is also a Gambling Teachers custom search function at the left side under the navigation bar to handle your specific requests.

The reports/lessons for Slots 2 are arranged and listed in order as follows.
Winners + Slots Reviews Combo: 5 monthly reports. Weekly posts.
Slots Winners: 10 monthly reports with weekly posts.
Slots Reviews: 7 monthly reports with weekly posts.
$5 Million+ Slots Winners
Online slots winners report is located at the GT Online Gambling Guide.

Winners + Slots Reviews Combo
Combo Report - August
8 Winners + 6 Slots Reviews for this month listed by week.
Big Event Poker, River Wild, Jeopardy! multi-level progressive, Wizard of Oz: Wicked Riches and Glinda versions, Slingo Mystery Bonus and Three Stooges.
Combo Report - July
10 Winners + 10 Slots Reviews for this month listed by week.
Fortune King, Ultimate Party Spin, Jaws, Powerball: Power Seat, Jokers Wild, Thailand Fantasy, Jewelly, Full Moon Diamond, Magic Money and Carousel of Cash,
Combo Report - June
8 Winners + 8 Slots Reviews for this month listed by week.
Dirty Harry: Make My Day!, Xanadu 9 Dragons, Arctic Dreaming, Wicked Wilds, Monopoly Reel Estate Tycoon, Lion Queen, Elvis Rockin' the Charts and The Sopranos Video Slot.
Combo Report - May
12 Winners + Slots Reviews for this month listed by week.
Mega Winner, Quick Hit Platinum, Witches Riches, Princess of the Amazon, Spin & Win, Monkey in the Middle, Deal or No Deal—Passion Deluxe Super Top and Chinese Kitchen.
Combo Report - April
8 Winners + Slots Reviews for this month listed by week.
Cash Express, Banana King, Southern Belle, African Storm, Bruce Lee and King Kong Cash/Crimson Fire, Hot Hot Super Respin, Indiana Jones: Last Crusade, Poppit, Reel Rich Devil, Slingo Bonus Deluxe and Wheel Hottie.
Slots Winners
Winners - March Slots Winners Preview follows.
Aloha Dreams
Jetting to Las Vegas from Hawaii proved to be a lucky decision for Hideko Sakamoto who won $3.7 million on a Wheel of Fortune quarter slot at the California Hotel.
She will divide the loot among her 5 children and 10 grandchildren.
Winners – February Slots Winners Preview follows.
It's the Wheel for Juan
Juan Antonio Vargas, a 52 year-old mechanic from Laredo, TX hit for $2,864,791 at a quarter Wheel of Fortune slot at Isle of Capri Casino. With a small wager of $16, the future was set in motion--pay off debts and take his family on vacation.
"This will help make life a lot more fun," Vargas said.
Winners – November Slots Winners Preview follows.
Available, Play It, Retire.
Fred Shriner says he choose a Wheel of Fortune dollar slot because "it was available and I played it." The resident of Chino Valley, AZ is a regular at the Yavapai Casino in Prescott, AZ and after playing about $100, the big strike of $1,511,175. made him a millionaire.
This slots winners first statement after it sunk in was "I can retire and live comfortably."
Winners – October Slots Winners Preview follows.
Yep, That'll Get You a New House
Brenda Reedi will swear that her little chant of "big money, big money, big money" at her favorite Wheel of Fortune slot led to a winning jackpot of $1,484,897.
This bountiful trip for the Chuncula, AL resident will most certainly purchase a new dream home.


Winners – September Slots Winners Preview follows.
Diamonds are a Girl's Best Friend
The Marilyn Monroe Diamond Cinema slot is a favorite of Karen Smith and after only 15 minutes and $40 worth of play; she was rewarded with a 'shimmering' jackpot of $2,155,280.
Karen of Cherokee Village, AR likes to play at Imperial Palace hotel casino in Biloxi MS. She didn't realize she won until she checked the meter again. "I was in disbelief. I needed confirmation from my friend, Lois. I am going to share my winning by helping others", said Smith.
Winners – March Slots Winners Preview follows.
Jeopardy! Win Not to be Missed
Robin Rader from Moss point, MS was getting ready to 'pack up and call it a day' when the quarter Jeopardy! progressive machine hit for a $630,309 jackpot. Rader bet about $100 at this slot in the Isle of Capri Casino, Biloxi, MS.
"I though I'd win something, but I never dreamed I'd win any amount of money like this." Her thoughts for the future included assisting her children, ordering a new truck for her husband and making a down payment on a new house.
Winners – February Slots Winner Preview follows.
Number 9, Number 9
James Stowe won over $991,000 hitting the dollar Wheel of Fortune. His stated strategy was "the person before me had played a lot of money and I knew it was going to hit." "Everyone is friendly and it feels like home" is the way he feels about the Grand Casino Coushatta in Kinder, LA where this retiree from Alvin, TX hit the MegaJackpot.
This double winner was feeling lucky after winning $1000 on another machine and only investing $9 before the huge Wheel of Fortune hit.
Stowe plans to invest his winnings and says, "his win may not change his life, but it will make retirement even better than it already is."
Winners – January Slots Winners Preview follows.
"No More Information Needed"
When Tamith Ashley hit for $334,449, she was asked about future plans. Her reply, "Three kids in college, no more information needed."
Ashley was playing her favorite 'I Dream of Jeannie' penny slot at Fire Lake Casino in Shawnee, OK and after only $20. play, the progressive slot provided a nice payday.
When the machine froze, she thought something was wrong, but an attendant told her all was indeed right and the top jackpot was hers.
Winners – December Slots Winners Preview follows.
This Canadian had to be Convinced
Kathryn Hill, 53 that day, selected a Monty Python and Holy Grail nickel slot at Seneca Niagara Casino to input her first $20 bill. The teacher from Paris, Ontario, Canada liked the Holy Grail symbolism and considered it "a good omen", but "wasn't convinced" even after receiving congratulations on her $1,306,669 jackpot win.
Unsure about how to spend her new found fortune, Hill says she will stay on the job for now.
Winners – November Slots Winners Preview follows.
Slot Makes a Come Back
Sheryl Clemmen, a teacher from Albuquerque, NM was intrigued by the graphics and progressive factor of a Star Wars slot while visiting Route 66 Casino. Her curiosity resulted in a huge $637,965. Jackpot. Stating that "Route 66 is the only place I play", Clemmen observed that the slot had just hit for 200 and she thought, "this machine is back on again."
The big winner said she felt as if she was having a heart attack, "I cried, I couldn't believe it." Later she added, "I must find a good accountant."
Slots Reviews: land-based casinos
Slots Reviews reports newer slot versions for you to explore on your next casino adventure.
Slots Reviews Report - January Listed by week.
Houdini, Shaman's Magic, Hot, Hot Super Respin, Inca Legend and Tropical Paradise. Gold N Jewels, Golden Adventure, Bigger Bang Big Event and Dinosaur, The Price is Right—Cliff Hangers, Power Progressives, Reel Money and Double Jackpot Triple Blazing 7s. Imperial Dragon, Bengal Tiers, Splendors of India and Bank Buster.
Slots Reviews - December Listed by week.
Heart of Vegas, NY Gold, Turtle Treasure and Juicy Loot. Happy Days, Wizard of Oz, Double Happiness and Glitz. Bankroll Diamond Edition, Arctic Diamonds, Deep Diamonds and Diamond Jackpots. Wheel of Fortune Multi-Win, eBay, Monopoly: Jackpot Station and Game of Life: Gettin' Paid. Imperial Rome, Tahiti Magic, Norse Warrior and When in Rome.
Slots Reviews - August Listed by week.
Super Huge 7's, Chef's Daily Special Bonus, Bewitched Spin and Capricorn Mountain. Game of Life-Career Choices, Bagpipe Bonus, Super Bankroll Bonus and Hexbreaker 2. Sphinx Classic, Big Game Show--Gold Edition, In the Money and Lion Dance. Dean Martin's Wild Party, Lightning 7's, Triple Double Cherries and Sopranos.
Slots Reviews - July Listed by week.
Bamboo Forest, Moon Festival, Neptune's Exploration and Wild Panda.Tiki Tango, Golden Trophy, African Diamond and Diamond Quest. Crimson Fire, Good Fortune, The Game of Life and The House of the Dead. Mystic Lamp, Brazilian Beauty, Grizzly and Lady Orleans. Davinci Diamonds, Double Dragon Deluxe, Mega Bankroll and Gold Maker.
Slots Reviews - June Listed by week.
Phoenix Gold, Green Acres, Passion Coast and Playboy: Get Lucky.Golden Bear, Ancient Flame, Egyptian Prince and Rawhide. Big Ben, Johnny Vegas, Diamonds and Devils and Village People Party. All Star Poker, Double Draw Poker, Opponent Poker and the Joker's Wild.
Slots Reviews - May Listed by week.
Corrida de Toros, Hee Haw, Three Witches and Red Hottie. Jackpot Deluxe, Miami Vice, Golden Chariots and Pharaoh's Gold. Soul Train Mystery, Super Sphinx, Prophecy and World Series of Poker. Big Game Show Bonus Slotto, Beverly Hillbillies: Cash for Crude, Five Dragons and Money, Money.
Slots Reviews - April Listed by week.
Wheel of Fortune Special Edition Super Spin, African Riches/eMillions, Road Trip and Hot Shot Progressive. Half Cents, Life of Luxury, Star Wars: The Empire Strikes Back and Cherry Bomb. White Orchid, Deal or No Deal, Monopoly Super Grand Hotel and World Poker Tour. Treasures of Troy, Big Red 2, It's Raining Cash and Fountain of Youth. Multi-Game Poker, 50 Dragons, Indiana Jones: Raider of the Lost Ark and Top Gun.
More Slots Reviews Updated
2010
2010 Slots Reviews by Game Maker - Part 1
2010 Slots Reviews - Part 2
2011
IGT Slots 2011, Pt 1
Atronic 2011 Slots, Pt 2
Bally 2011 Slots, Pt 3
WMS Slots 2011, Pt 4
Aristocrat 2011 Slots, Pt 5

5 Million+ Slots Winners
Slots Winners Millionaires--stories of 'huge hits' over $5 million, worthy of the name MegaJackpots.
These 'life changing' jackpot choices are available online and offline.

For slots strategies, terms, Q&A and more, go to Slots Program 1.


GT is attentive about getting the word out about our free programs, lessons and add-ons offered, however, we ask your assistance and consideration in promoting us.
Click link below that reads, "Enjoy this page? Please pay it forward. Here's how..." to add a link to your site, blog or personal page.