Gambling Tips and Strategies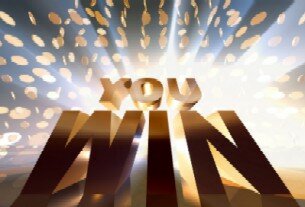 All visitors to Gambling Teachers
Learn to Win
programs need a starting point. Gambling Tips and Strategies is the answer.
Professional gamblers at GT provide lessons about wager management, bankrolls, comps, tips, Q&A along with Casino Terms & Lingo Series.
Strategies for the casino games of poker, blackjack, craps, video poker and roulette strategy are defined with this program.
This lingo-terms series of 12 lessons provides casino-speak for the games of slots, poker, craps, blackjack, roulette, sportsbetting and other casino terms.

A listing of Gambling Tips and Strategies lessons along with the name of the Gambling pro is below followed by Casino Terms & Lingo Series.
1) Gambling Math by Frank Scoblete
2) FAQ by Frank Scoblete
3) Bankroll Strategies & Tips by Henry Tamburin
4) Systems by Larry Edell
5) Gambling Online: 10 Rules by J. Phillip Vogel
6) Gambling Tips and Strategies 101 by Gayle Mitchell
7) Top 10 Casino Games by Gayle Mitchell
8) Educated Player by Bill Burton
9) Gambling Plan by John Grochowski
10) Benefits of Comps and 1Club Listing by Gayle Mitchell
11) Casino Rules and Language Tips by Frank Scoblete
12) Casino Security - 10 Tips by Frank Scoblete
13) Casino Myths by Frank Scoblete
14) Casino Betting Names by Frank Scoblete
15) Rules: Good & Bad by Frank Scoblete
16) House Edge Casino Games by Frank Scoblete
17) Game Speed & Decisions for Casino Players by Frank Scoblete
18) Casino Math by Frank Scoblete
19) Casino Money Games & Math by Frank Scoblete
20) Gambling Superstitions
21) Winners, Casino Records & Legends by Frank Scoblete
22) Gambling Terms Quiz
23) Terms-Dictionary


Gambling Teachers Casino Terms & Lingo Series
Get into
casino speak
mode with these 12 lessons that provide casino gambling terms, lingo, jargon and phrases for all the popular games that you can play at casinos online or off.
Other Poker Terms includes lingo for poker hands=Ladies and Sailboats. General Terms are defined also=Blank or Muck.
The Four D's of Intelligent Gambling
You don't have to work if you know how to play. Knowing how to play takes 4 key ingredients--the Four D's of Intelligent Gambling.
This should be part of your Gambling Tips and Strategies exploration.
1)
Development
means education. An educated gambler knows when to quit. Gamblers should not allow themselves to lose a single dollar without having at least some knowledge of the game they are playing. Don't let the casino be your classroom.
2)
Dexterity
is your playing skill. Improving your skill is fun, just as knowledgeable gambling is fun. You get something for your money when you are a skilled player.
You get the satisfaction of knowing that you used the correct gambling tips and strategies to get the best playing bargain.
3)
Discipline
conjures up images of homework, final exams, exercise, eating right...oh my!
We don't like to think about discipline.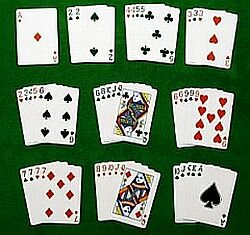 But, discipline can be a gambler's best friend. It's what separates the winners from the losers.
After my brother-in-law returned from a trip to Las Vegas, I asked him a question: "Did you win?"
His reply: "Well, yeah, but it was the same old story. I didn't know when to stop and kept on playing." Does that sound familiar?
Discipline doesn't have to be difficult. Prove it to yourself by trying this tip..If you lose a few bets in a row, walk away. Use the same strategy on the next game.
You'll see this is not hard. Discipline is easier to take in small doses.
A disciplined player's winnings are more satisfying because that player is relying on more than just pure luck. He or she has a
plan to win
and enjoys the experience.
4)
Diversification
is my favorite 'D'. It means using solid gambling tips and strategies to play all the best games in the casinos. You will discover great satisfaction in knowing that if one of these games lets you down (and they will), you have other choices.
After Gambling Tips and Strategies, you can
Return to GT home
GT is attentive about getting the word out about our free programs, lessons and add-ons offered, however, we ask your assistance and consideration in promoting us.
Click link below that reads, "Enjoy this page? Please pay it forward. Here's how..." to add a link to your site, blog or personal page.